Chesed Program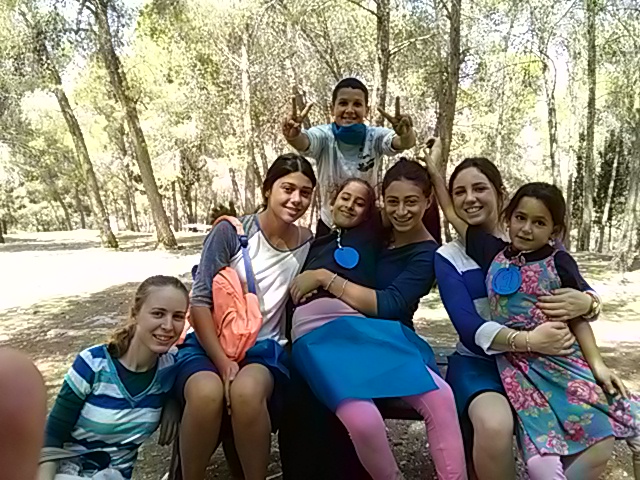 At Midreshet AMIT, you will have the unique opportunity to engage in meaningful and daily chesed. Our home is Beit Hayeled, AMIT's very special foster home for disadvantaged Israeli children. Our students become part of a "mishpachton", a family unit made up of a caring young Israeli couple and 12 children. You will work with the children in your mishpachton to provide structure, stability and love. Twice a week, our students help the children with their homework. Other days are spent acting as "big sisters" by taking part in various activities with the children. Additionally, you will use your talent and creativity to design and lead innovative programs and afterschool "clubs".
Our chesed program enables our students to work as a team with with talented and dedicated post high school "Sheirut Leumi" girls who have volunteered to spend a year of their lives helping the children at Beit Hayeled. This entire project is supervised by a joint effort between the staff at Midreshet AMIT and the professionals at Beit Hayeled, including educators, psychologists and therapists. Throughout the year, these professionals conduct periodic seminars to help you navigate the challenges that you encounter while working with the children.
By giving to others, your lives will be immeasurably enriched and you will develop the skills to become the leaders of tomorrow.